Professional Representation

The Van Dusen Law Firm LLC
303-709-6740
Fax: 844-278-3678
916 Sixth Avenue
Longmont, Colorado 80501
wrvandusen@gmail.com
www.vandusenlawfirm.com

The Van Dusen Law Firm is committed to providing you with top notch legal service and support.  We approach every client with a focus on integrity, advocacy, and understanding.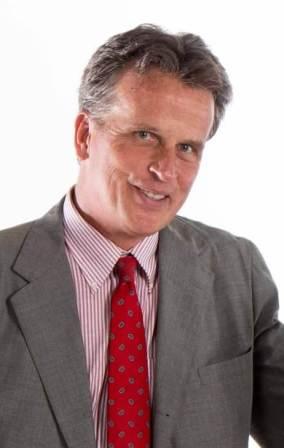 First and foremost, Bill treats every client with respect and integrity. He brings a wealth of experience to bear to assist you with your legal needs. He has a master's degree in law in taxation and a juris doctor's degree in law from the strum college of law at the University of Denver. He is a member in good standing of the Colorado bar, the united States tax court, and the united states district court for the district of Colorado.

Bill is an attorney with over 24 years of legal experience in both the public and private sectors. He is experienced in a broad range of legal fields including federal, state, and local tax matters, criminal matters, litigation, administrative hearings, contract and business agreement drafting, and estate planning and probate. Bill has worked as a deputy district attorney, an assistant city attorney, and assistant attorney general. He teaches classes in professional ethics including business ethics, continuing education courses for attorneys, and has written and lectured on FERPA issues. His publication on student record privacy rights (ferpa) is used by university advisors, administrators, and faculty throughout the country.



Tax Planning Controversy, and Resolution
Mr. Van Dusen earned a Master of Law in Taxation from the Sturm College of Law at the University of Denver. He works daily with the IRS Tax Code and the United States Treasury Department Regulations and counsels clients on these very important areas of the law. Whether it is state or federal tax issues, tax planning and management, or representation before the IRS Appeals Division, the United States District Court and the United States Tax Court, the Van Dusen Law Firm has helped hundreds of clients with their tax processes. The Van Dusen Law Firm provides ongoing tax planning to reduce federal and state taxes to the fullest extent of the law.


Business Planning and Formation Management
The Van Dusen Law Firm has helped business clients structure their businesses in order to maximize their business profits while minimizing their business expenses. Mr. Van Dusen brings a firsthand perspective to this process as a small business owner. The Van Dusen Law Firm assists clients in establishing and monitoring effective daily business practices, creating and updating strategic business and wealth planning, and selecting the most effective organizational structure for their clients. One size does not fit all; clients can operate their businesses as professional organizations, limited liability companies, or for profit and not-for-profit corporations. The Van Dusen Law Firm can find the right business formation for your unique business needs.

Estate Planning and Probate Matters
The Van Dusen Law Firm provides estate planning for individuals and families. Most people do not have a will or have not reviewed their current will for years. Estate planning must focus on the current and future needs and desires of the client and their family. We understand this important aspect of estate planning. We provide compassionate estate planning for individuals and families with smaller and larger estates and provide tools for financial, medical, and end of life decisions. We also counsel our clients on whether wills, trusts, or a combination of the two would meet their estate planning needs. Finally, the Van Dusen Law Firm represents clients in probate matters in Colorado.

Contracts and Negotiations
The Van Dusen Law Firm drafts contracts and revises formation documents for business clients. The Van Dusen Law Firm negotiates on the client's behalf to obtain the type of document that meets the client's business needs and follows up with business agreements that are concise and legally relevant to the client's unique business situation. Areas of specialty include employment matters, partnership agreements, franchise agreements, leases, and buy-sell agreements.

Business and Tax Litigation
The Van Dusen Law Firm represents clients in business and tax litigation. Mr. Van Dusen is a member of the United States Tax Court bar, the District Court of the state of Colorado, and is a member of the Colorado bar. He also has extensive experience representing clients before the various administrative departments of the Internal Revenue Service including appeals, audits, resolution, and controversy matters. The Van Dusen Law Firm provides legal representation to its small business clients in all facets of their operations.